My Newsletter and FREE eBook:
Sign up for my free newsletter. It has info on my radio show, coaching programs, workshops and more.
Sign up and you will get a FREE PDF version of my 2013 best selling book "Things I Wish my Mother had Said . . . (or maybe she did)"
---
My FaceBook:
I have a very popular FaceBook page.
Visit: www.facebook.com/GenieLeePerron
---
My Radio Show:
My new radio show is now available on inflow radio. You can listen live or replay past shows.
Visit: inflowradio.com

Shows are also available for free on iTunes and Spotify.
---
My Coaching:
See my Coaching Page for an overview of my coaching philosophy and coaching packages.
Sign up for a FREE 30 minute consultation to see if this package is right for you.
Click on the phone button to schedule a FREE 30 minute call:

https://meetme.so/GenieLeePerron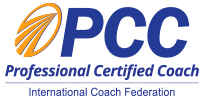 ---
My Short Bio:
Genie raised two smart, talented and resourceful daughters while recovering from a diagnosis of leukemia. Back in 2000, faced with a scary diagnosis and the prognosis of 3-5 years to live, Genie used the tools she writes about and teaches to bring herself back to a state of health, happiness and joy of living. As a coach, Genie uses her life experience and resources to help her clients create lives they love!
Genie Lee Perron is an ICF certified Life Coach, PCC, Certified Health and Wellness Coach, Licensed Heal Your Life Teacher and Coach. Genie had the privilege of studying directly with Louise Hay, founder of Hay House Publishing and with Dr. Patricia Crane, founder of Heart Inspired Presentations. Genie has studied positive psychology with Martin Seligman and his colleagues at UPenn.
She is a published author whose first book, "Things I Wish my Mother had Said … (or maybe she did)", was an Amazon and Barnes and Noble Best Seller for 8 weeks. Genie has coached people worldwide as a former coach for Summer McStravick's ME School, Flowdreaming Program. She holds a Bachelor of Science in Education and is passionate about learning and sharing her knowledge and life experience to empower others to change their life by changing their perspective.
---